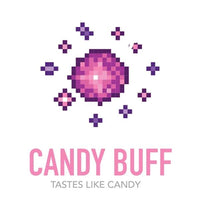 Black Market Labs Game
BlackMarket introduces our first gaming supplement, designed to enhance your overall mental sharpness, reaction time, and memory. GAME gives you a high-powered, level-headed energy boost to keep you alert, calm, and collected.

The first gaming supplement to use the game-changing ingredient BACOGNIZE,® which is clinically shown to significantly improve cognitive function, including memory, focus, and attention.
Supplement Facts
Servings Size - 1 scoop (6.8g) / 2 scoops (13.6g)
Servings Per Container - 40 / 20
Amount Per Serving 1 scoop %DV 2 scoops %DV
Calories 15 30
Magnesium (as magnesium glycinate) 20mg 5% 40mg 10%
Mental Sharpness / Reaction Time / Memory:*
L-Tyrosine 500mg 1000mg
Organic Lion's Mane 500mg 1000mg
(Hericium erinaceus) mushroom powder
Alpha GPC 50% 150mg 300mg
Bacognize (Bacopa monnieri) extract (whole herb) 150mg 300mg
Velvet Bean (Mucuna pruriens)(seed) extract 125mg 250mg
Energy / Alertness:*
Taurine 500mg 1000mg
Caffeine Anhydrous 150mg 300mg
Citrus Aurantium (25% Synephrine) extract 60mg 120mg
Calm / Collected:*
L-Glutamine 500mg 1000mg
Gamma-Aminobutyric Acid (GABA) 250mg 500mg
Magnesium Glycinate 12-14% 250mg 500mg
Bioavailability / Absorption:*
L-Citrulline 500mg 1000mg
AstraGin 25mg 50mg
[(Astragalus membranaceus)(root) extract, (Panax notoginseng)(root) extract (std. to min. 1.5% Saponins)]
Niacin 10mg 20mg
Other Ingredients: Dextrose, Malic Acid, Natural & Artificial Flavors, Citric Acid, Sucralose, Silicon Dioxide, Calcium Silicate, Acesulfame Potassium, Trisodium Citrate, FD&C Red #40
*Percent Daily Values are based on a 2000 calorie diet
Daily Value (DV) not established